Pacific Coast Roofing Service is family-owned and operated, serving Danville since 1996.
The team at Pacific Coast Roofing has provided Danville homeowners with exceptional roof repair and services for well over 20-years. We're a family-owned company and because we live and work in our community, customer service is our top priority. So far, this approach to business has paid off since 90% or more of our customers come to us via word of mouth.
If you're a Danville resident on the lookout for a licensed, professional roofing contractor, we urge you to visit our Yelp reviews, where you can read honest and heartfelt testimonials from dozens of our customers. We're also proud of our A+ rating with the BBB, which hasn't dipped one bit since we started our business in 1996.
We provide a range of roofing services, ranging from emergency roof repairs to roof replacement. We're happy to replace old or failing gutter and downspout systems and can discuss other roofing accessories and innovations, like insulation and venting, that will enhance your roof's function, extend its lifetime and improve whole-home comfort.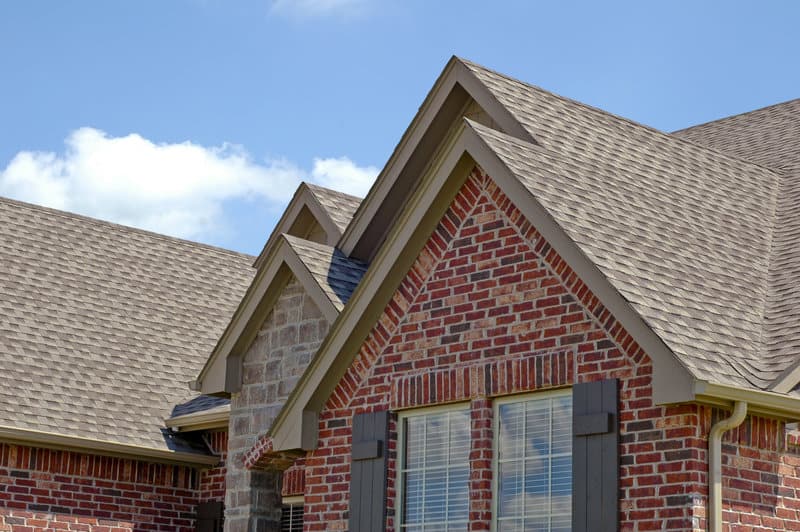 Contact Pacific Coast Roofing and schedule your appointment for a FREE estimate. We'll leave you with a competitively-priced bid in hand, and peace of mind knowing you've found the right Danville roofer. 888-995-5686.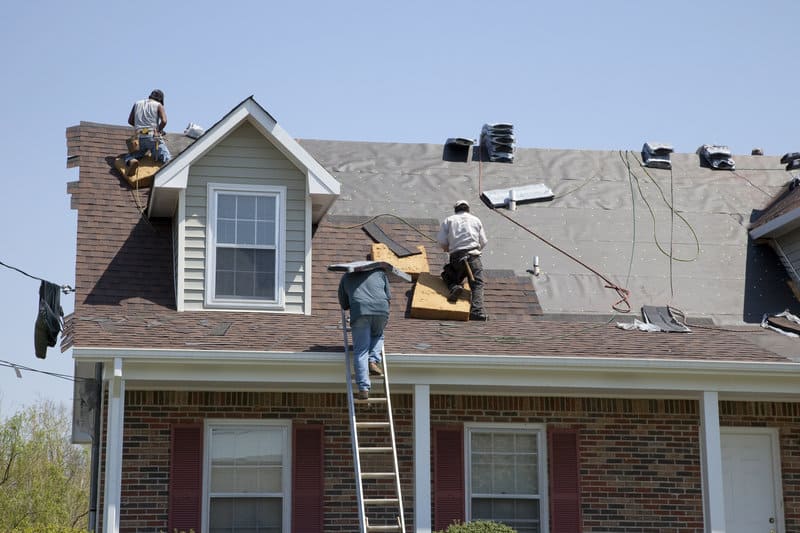 About Pacific Coast Roofing
For over two decades, Pacific Coast Roofing has provided exceptional roof repair and replacement to residential homeowners and commercial business owners in and around the Bay Area.
We're a family-owned company who knows attentive customer service, educating clients regarding roof repair and replacement options and honoring routine maintenance agreements are fundamental to a successful business model.
Why Choose Pacific Coast Roofing

?
We understand it's not easy to choose a single roofing contractor amongst the sea of links that turn up from your search engine query. But we promise that trusting your roof repair and replacement needs to Pacific Coast Roofing's exceptional team is the right move.
For one thing, more than 90% of our business comes from word-of-mouth referrals, and that's something we're very proud of. Word-of-mouth referrals are the highest praise a business can receive, and we're happy to provide you with references from recent customers who've had the same type of repair or replacement work that you're looking for so you can compare apples-to-apples.
Secondly, we've had an accredited, Better Business Bureau-listed profile for more than 15-years and counting – and our rating has never dipped below an A+. We encourage you to visit our profile and enjoy the peace of mind from knowing that in all that time, we've never had a single customer complaint. We also invite you to read our reviews on Angie's List and Yelp, where dozens of customers have posted glowing, 5-star reviews. These are hard-earned testaments of Pacific Roofing's dedication to high-quality materials and craftsmanship, as well as impeccable customer service.
Finally, you'll want a roofing contractor who doesn't have a current contractor's license and proof that they're bonded and insured. Failure to hold those is not a good sign and will more than likely void any product warranty and/or violate the terms of a homeowner's insurance policy. Pacific Coast Roofing's contractor license # is 1002352.
We Offer a Full Range of Roof Repair

 

and

 

Replacement

 

Services
Installing a high-quality roof is one of the best home improvement investments you'll ever make. Just as important as a building's foundation, the roof protects the structural integrity of your home or business and provides shelter from the elements. The roof is also instrumental in your building's overall energy efficiency, protecting it from solar heat gain during the warmer months, and keeping conditioned, warm air indoors when the winter months com around.  
We provide a full spectrum repair and replacement services, including: 
Composition shingle roofing
Asphalt shingles are the standard roofing material here in the Bay Area for a reason. They're one of the most affordable and low-maintenance roofing products on the market and routine annual maintenance will ensure a composition shingle roof holds up for 20-, 30- and even 50-years, depending on the quality of product you select. When paired with new insulation and other recommended roofing features, composition shingle roofing is highly energy-efficient. It comes in a variety of colors and styles, designed to match your home's architecture and your personal preferences. 
Tile roof restoration and repair
Tile roofs are another California staple because they reflect the Mediterranean and Spanish architectural themes popular in this area throughout the 20th and 21st centuries. Among other benefits, tile roofs offer remarkable insulation properties and are virtually impervious to extreme weather situations. That being said, they require extra special care during installation, as well as for routine maintenance and repair to mitigate any cracks or chips. We're happy to repair, replace or provide annual maintenance for your tile roof, ensuring it performs up to its potential for decades to come. 
The right roofing accessories and features increase the return on your investment
High-quality roofing materials and expert installation are an integral first step. However, other important features that protect your investment – as well as the efficiency of your home – include things like: 
Gutters and downspouts

. These move water efficiently away from the roof and structural walls and away from the foundation to prevent moisture damage

 

Insulation

. Experts estimate that 25% of more of your home's heating/cooling energy is lost through the roof. Thus, the layers of insulation applied below the roofing material go a long way to conserve energy, reduce annual utility spending and promote whole-home comfort.

 

Ventilation

. Roof ventilation is another important component of a solid roof and desirable energy efficiency. Roof vents release solar heat gain before it penetrates interior building spaces and minimize moisture accumulation in the attic. Ultimately, proper ventilation also improves the lifespan of your roof.

 
Failure to match a new roof, or a roof that needs significant repairs, with the right roofing accessories minimizes the longevity of the roof, compromises the roof's overall performance and inevitably leads to more frequent maintenance and repairs. 
The team at Pacific Coast Roofing works with clients to select comprehensive roofing solutions that collaborate to form a more functional whole. 
Annual maintenance
While it's true that certain aspects of roof maintenance (like cleaning gutters and downspouts) are safe DIY projects, it's also true that roof slopes, high elevations and/or potential repair issues make roof maintenance a dangerous endeavor without proper equipment and training. Let us help you protect your roof, prevent unnecessary repairs and maintain your manufacturer's warranty by providing annual roof maintenance particular to your particular materials. 
Our workers have the right clothing, gear, equipment and training to perform your manufacturers' recommended maintenance points quickly, affordably and safely. Annual maintenance is the key to enjoying the potential life expectancy (or more) out of your roof and prevents leaks, broken or damaged shingles/tiles, etc. 
A word about first-time and lifetime roofing costs
Finally, when you're reviewing prospective roof repair and replacement options, make sure to keep both first-time and lifetime costs in mind. By investing a little more now for higher-quality products, a licensed and reputable roofing contractor and roofing accessories – you'll save far more over the long run than if you "save" now via cheaper products, resulting in excess repairs and earlier roofing replacement later on. 
Pacific Coast Roofing offers in-house financing for those with approved credit ratings and we take all major credit cards. We'll also facilitate paperwork and communication with your insurance carrier to optimize compensation. 
Danville, often called, The Heart of San Ramon Valley, is a "small town" suburb of Oakland and San Francisco. The township is very familiar with change and growth. In just over 150 years, Danville has gone from a population of 20 to more than 42,000. In the early 1900s, Danville was a town of hardworking residents from all over the world, and decades of hard work later, it's considered one of America's wealthiest zip codes.
With close proximity to two major, bay area towns, there is never a lack of things to do within a short commute of Danville. However, the town is probably best known for its annual 4th of July parade. Hosted by the local Kiwanis Club, this parade draws more than 40,000 out-of-towners each year. Additional high-points in the Danville social calendar include, Hot Summer Nights, The Fall Arts Festival and the traditional Christmas Tree Lighting.
Pacific Coast Roofing has provided honest and dependable roofing services to Danville residents since 1996. Ready to spruce up your home's roof before the summer crowds flock in? We customize roofing products and features to match seamlessly with our customers' residential and/or commercial architecture. Contact us and see what a difference it makes when you work with a licensed and professional roofing company who puts their clients' satisfaction first.
GET A FREE QUOTE!
CALL (510) 912-5454 OR REQUEST A QUOTE ONLINE
Fill in the form below and tell us a little bit about how we can help. We'll be in touch within one business day. Thanks!