YOUR LOCAL WALNUT CREEK ROOFING CONTRACTOR
Pacific Coast Roofing Service is a Bay Area roof contractor serving Walnut Creek since 1996.

Yearly Maintenance
Tile Roofs
Attic Venting Solutions
Composition Shingle Roofing
All Types of Gutters
Flashing Repair
Dry-Rot Repair
Most people never think about their roof until the leaks start to happen. Doing basic maintenance and monitoring can prevent many problems from happening. It can also tell a homeowner if the roof needs replaced or repaired.
Call on the professionals here at Pacific Coast Roofing Service if you have any questions about your roof. We are here to help with any roofing system you might have.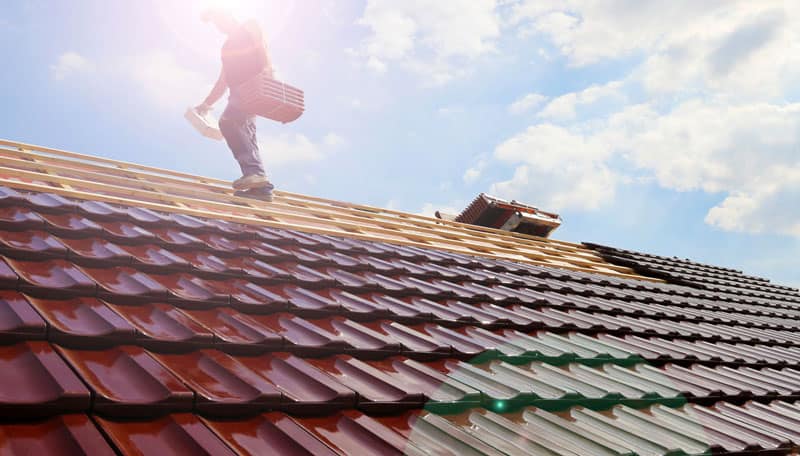 WHAT ARE THE TELL-TALE SIGNS THAT YOUR ROOF MAY NEED TO BE REPLACED SOON?
Some common sources for a roof leak around the Alamo area include the following:
Leaks are the most obvious
The problem is that many leaks start out very small and go unnoticed. A small drip may travel down the wall and never show itself inside the house. These small drips can grow quickly and become a major problem if not handled immediately. Calling in a roofer is your best bet.
Loose roofing materials
Are another sign that a roof is having trouble. Asphalt shingles should be solidly attached to the roof. If a homeowner starts finding odd pieces of shingles in the yard, a roofer needs to take a closer look at the roof. The shingles may be deteriorating and becoming brittle. That is when they need replaced. Waiting too long can mean more problems.
A sagging section of roof
Is a sure sign of major problems. When a roof is new, the deck is flat without sags. Sags show either the roof deck or the rafters below are in trouble. The problem is often traced to an undetected leak which has caused water damage. Sagging areas are perfect for water pooling which causes more leaks. Any sag needs a professional to look at it to make sure the entire problem is addressed.
Any water rot on the decking, fascia, or soffit
Needs examined by a Walnut Creek roofing contractor. Water has penetrated the roof which means drainage is a major problem. The roof may need replaced or repaired in this situation.
Flashing around chimneys
And other roof openings may be pulling away. If that is the case, you may have minor roof problems about to become major ones. These are areas where water will get in faster than most.
If any of this sounds familiar, a homeowner needs to have a professional take a look at the roof immediately. Any roof problems should be addressed quickly before they become major problems.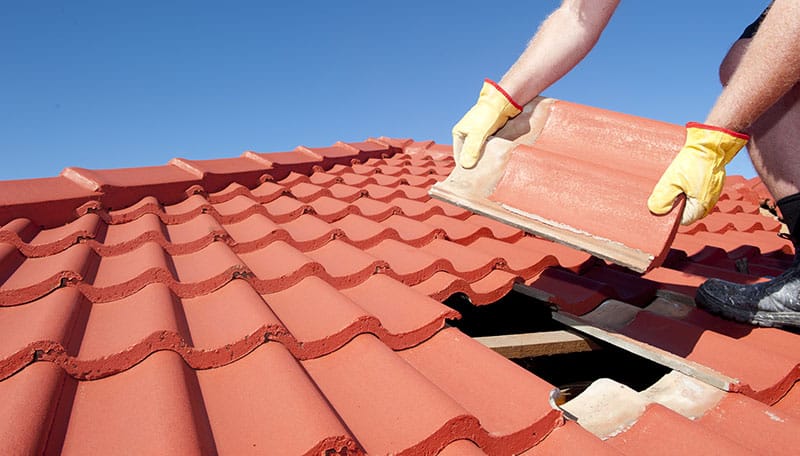 PUT THE ROOF INTO THE HANDS OF A WALNUT CREEK ROOFING CONTRACTOR
If a homeowner wants to keep the integrity of the home, he or she needs to address any roofing concerns with a roofer immediately. Homeowners can handle simple repairs. However, if there is any question about the roof's integrity or health, a roofer is the only answer. The roof is a system, not just shingles on a deck. That fact alone can throw many homeowners for a loop. It is best left to the professionals.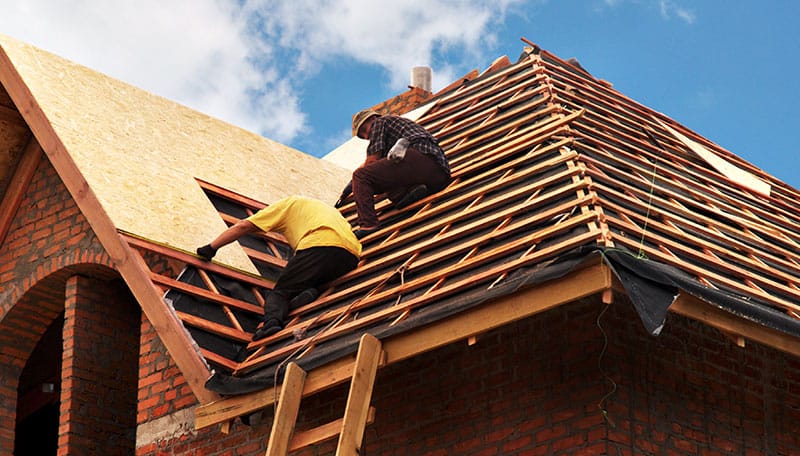 A WALNUT CREEK ROOFING CONTRACTOR SHOULD DELIVERY COURTEOUS SERVICE
Do not leave your home's integrity to the hands of an unskilled handyman. You need to call in the professionals here at Pacific Coast Roofing. We have the expertise you need to keep your roof in good shape. We are a full service roofing company and we handle all repairs, maintenance, and replacement services you need. Give us a call today.
The Pacific Coast Roofing team has provided licensed, professional roofing work to Wanlut Creek home and business owners for more than two decades. Our dedication to customer service has led to exceptional word-of-mouth referrals, which comprise 90% of our customer-base. That's an important fact for you to know because their satisfaction is proof positive that you'll be satisfied too.
Is the roof of your Walnut Creek home or business needing attention? Are cracked, broken or missing tiles becoming a cause for concern? It is time for your roof to be replaced? The team at Pacific Coast Roofing can handle it all, and we're also happy to provide routine roof maintenance, which is required to maintain your roof's manufacturer warranty, not to mention the terms of your homeowner's insurance policy.
Contact Pacific Coast Roofing today and we'll get your FREE estimate on the books. We also invite you to visit our Yelp page, where you can read dozens and dozens of 5-star reviews from customers just like you. We'd love to make you a part of the Pacific Coast Roofing today, and we assure you your roof will thank you for it. 888-995-5686.
For almost twenty years, Pacific Coast Roof has offered exceptional roofing system repair and replacement to domestic property owners and commercial entrepreneur in and around the Bay Location.
We're a family-owned company who knows attentive client service, educating clients concerning roofing repair and replacement options and honoring regular upkeep arrangements are essential to a successful company model.
Why Choose Pacific Coast Roofing?
We comprehend it's challenging to pick a single roofer among the sea of links that turn up from your search engine query. But we promise that trusting your roofing system repair work and replacement requires to Pacific Coast Roofing's extraordinary group is the best move.
For one thing, more than 90% of our company originates from word-of-mouth recommendations, and that's something we're delighted with. Word-of-mouth recommendations are the most significant appreciation an organization can receive, and we're pleased to offer you with recommendations from current clients who've had the very same type of repair work or replacement work that you're looking for so you can compare apples-to-apples.
Second of all, we've had an accredited, Better Business Bureau-listed profile for more than 15-years and counting– and our rating has never dipped below an A+. We encourage you to visit our profile and enjoy the comfort from understanding that in all that time, we've never had a single client grievance. We likewise welcome you to read our evaluations on Angie's List and Yelp, where lots of clients have published radiant, 5-star reviews. These are hard-earned testaments of Pacific Coast Roofing's dedication to premium products and craftsmanship, as well as flawless customer service.
Finally, never work with any roofer who doesn't have a present contractor's license and evidence that they're bonded and insured. Failure to hold those is not a good sign and will more than likely void any item guarantee and/or breach the terms of a house owner's insurance coverage policy. Pacific Coast Roofing's contractor license # is 1002352
We Offer a Full Range of Roof Repair, Replacement and Emergency Services
Setting up high-quality roofing is among the best house enhancement investments you'll ever make. Simply as important as a building's structure, the roof protects the structural integrity of your home or service and provides shelter from the aspects. The roofing is likewise critical in your structure's overall energy efficiency, securing it from solar heat gain during the warmer months, and keeping conditioned, warm air indoors when the winter months come around.
We provide a full spectrum of repair and replacement services, including:
Emergency roof repair work
Have you noticed a recent moist spot in your attic or ceiling, or experienced a telltale drip? Perhaps a piece of shingles or tiles have simply blown or fallen off in the midst of a storm? These are all thought about "emergency situation roofing system repairs" since any source of wetness penetration through the roofing system and into your home results in significant problems– and more pricey repair work– the longer you wait. Plus, your house insurance coverage provider and/or service warranty might not stand up if their agents can inform you put off a repair work for longer than you should have.
Contact us here at Pacific Coast Roofing, and we'll get somebody out to your place instantly to assess the damage and supply a timely and competitive quote. (510) 912-5454. Our price quotes are always free, and we're happy to help with any required insurance coverage paperwork for you.
Structure shingle roofing
Asphalt shingles are the basic roofing material here in the Bay Area for a factor. They're one of the most budget-friendly and low-maintenance roofing products on the marketplace, and routine annual upkeep will guarantee a composition shingle roofing holds up for 20-, 30- and even 50-years, depending on the quality of the item you pick. When coupled with brand-new insulation and other advised roof functions, composition shingle roofing is highly energy-efficient. It comes in a variety of colors and designs, developed to match your home's architecture and your personal choices.
Tile roofing repair and repair
Tile roofs are another California staple because they reflect the Mediterranean and Spanish architectural themes prevalent in this location throughout the 20th and 21st centuries. Amongst other benefits, tile roofs provide remarkable insulation properties and are virtually impervious to severe weather condition circumstances. That being said, they need additional unique care throughout the installation, in addition to for routine maintenance and repair work to reduce any fractures or chips. We're happy to fix, replace or offer annual upkeep for your tile roof, guaranteeing it performs as much as its potential for many years to come.
The best roofing accessories and features increase the return on your investment
High-quality roof products and skilled installation are an important very first action. However, other important features that safeguard your financial investment, as well as the efficiency of your house — consist of things like:
– Gutters and downspouts. These move water efficiently far from the roofing and structural walls and far from the foundation to prevent moisture damage
– Insulation. Professionals approximate that 25% or more of your home's heating/cooling energy is lost through the roofing. Thus, the layers of insulation applied listed below the roof material go a long method to save energy, reduce annual energy spending and promote whole-home convenience.
– Ventilation. Roofing ventilation is another essential element of a strong roofing and preferable energy effectiveness. Roofing system vents release solar heat gain before it penetrates interior structure spaces and lessens wetness build-up in the attic. Eventually, proper ventilation also enhances the life expectancy of your roof.
Failure to match a new roofing system, or roofing that needs considerable repairs, with the ideal roof accessories decreases the durability of the roofing system, compromises the roofing system's overall efficiency and undoubtedly leads to more frequent repair and maintenance.
The group at Pacific Coast Roofing works with clients to select extensive roof options that work together to form a more functional whole.
Annual maintenance
While it's true that some aspects of roofing maintenance (like cleaning up seamless gutters and downspouts) are safe DIY jobs, it's likewise true that roof slopes, high elevations and/or potential repair work problems make roof upkeep a dangerous endeavor without correct devices and training. Let us assist you to safeguard your roof, prevent unneeded repairs and maintain your maker's warranty by providing annual roof maintenance particular to your particular products.
Our employees have the ideal clothing, gear, equipment, and training to perform your producers' suggested upkeep points quickly, economically and safely. Yearly upkeep is the key to taking pleasure in the prospective lifespan (or more) from your roofing system and also prevents leakages, broken or damaged shingles/tiles, etc.
About Walnut Creek, CA
Walnut Creek could be one of California's smallest city hubs. Located right along major freeway and highway interchanges, it offers proximity to Oakland, San Francisco and almost a straight shot to Sacramento. Even so, Walnut Creek owns more open space per capita than any other city in the state of California. Their vibrant downtown, that features both contemporary and historical architecture, is another reason why Walnut Creek residents are proud to call it "home."
Once Spanish and Mexican influence took over a formerly indigenous land, Walnut Creek's growth was inevitable – and this growth was solidified with the arrival of the Southern Pacific Railroad at the end of the 19th-century. Today, part of the Southern Pacific's branch of tracks form the East Bay Regional Park's Iron Horse Trail, a popular byway for walkers, joggers and bikers.
Walnut Creek boasts a range of attractions and events that are a regular facet of life for residents and a reason Walnut Creek attracts year-round tourists. Examples include the Bedford Art Gallery, the California Symphony, the Festival Opera and the Lescher Center for the Arts, and – of course – the popular Broadway Plaza Shopping Center.
Pacific Coast Roofing has provided licensed, professional roofing work to Walnut Creek home and business owners since 1996. Contact us to schedule a FREE consultation, and we'll make sure your home's roof is built or repaired with superior craftsmanship for a competitive price.
"Pacific Coast roofing did a great job on our roof. Brian was very responsive and professional in my initial request for a bid on replacing our old roof. His detailed proposal and followup emails provided several options and competitive prices. When work began, the crew arrived as scheduled and quickly and efficiently removed the old shingles. The crew is experienced and well coordinated. Several areas of wood needed repairs which were quickly and expertly done while the new shingles were being delivered. By three P.M. they had completed the job and cleaned up. Quality work at a fair price. I highly recommend Pacific Coast Roofing."
Martin T.
Walnut Creek, CA
GET A FREE QUOTE!
CALL (510) 912-5454 OR REQUEST A QUOTE ONLINE
Fill in the form below and tell us a little bit about how we can help. We'll be in touch within one business day. Thanks!