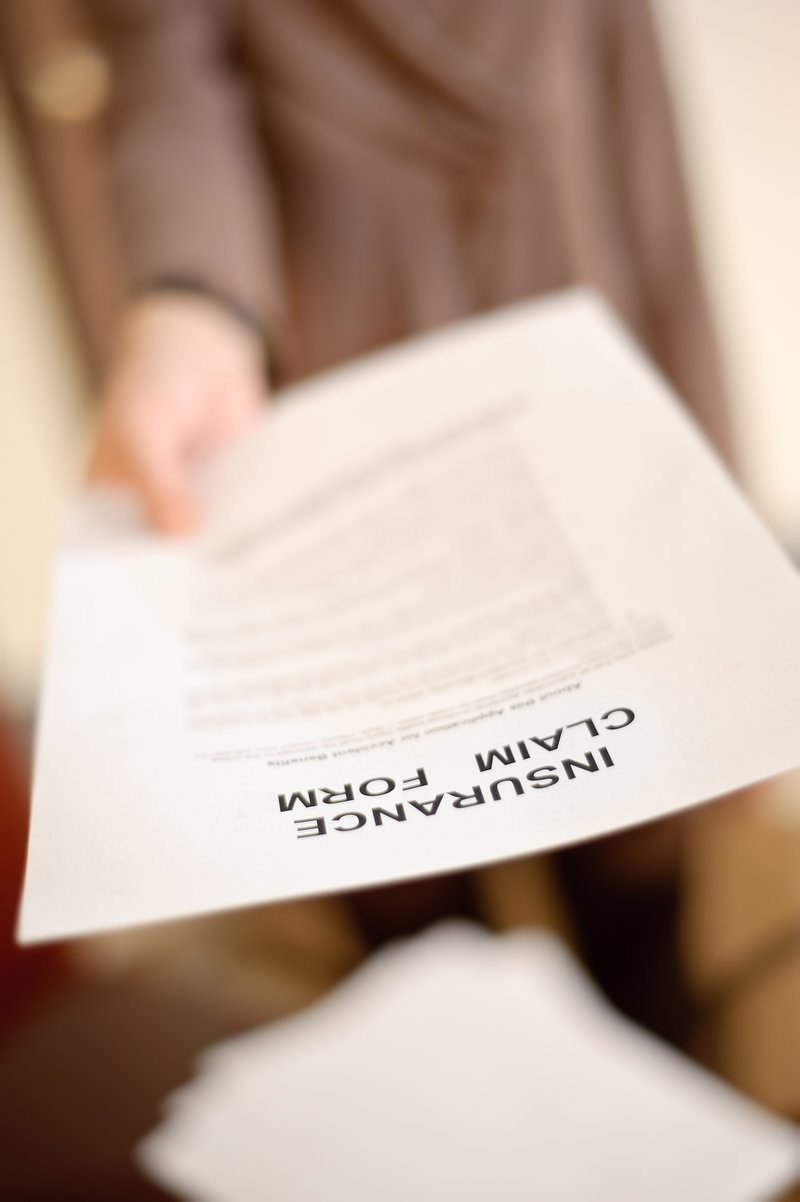 Did an existing roof leak or recent storm damage cause roof damage that is beyond a simple repair? Your ability to file a timely and accurate commercial roof insurance claim will ensure more expedient repair and compensation.
If You Have A Commercial Roof Insurance Claim
Here are some of the most important things to know to facilitate a stress-free and quick turnaround on your roof insurance claim:
Document the damage using a licensed roofing contractor
First, you need to document the roof damage by ordering a complete roof inspection, including pictures and any pertinent details. This work should be done by a licensed roofing contractor in your area. It's recommended that you find a roofing contractor who has experience documenting and facilitating commercial roof insurance claims to make the process a smoother one from start to finish.
Your roofing contractor will also use tarps or special plastics, and other equipment as needed, securing the roof until the repair or replacement can commence, protecting the interior of the building from further damage during the interim.
PLEASE BE ADVISED: Never try to go up on a damaged roof on your own. Professional roofing contractors have all of the safety equipment required to inspect a damaged roof without compromising physical safety. A damaged roof is a dangerous roof, and professionals know what to look for – and how to keep themselves safe – while performing the inspection.
Use your insurer's website or contact phone number to initiate the claim
Once the roofer has provided all of the information, you can proceed with filing the claim. Most insurers want this done within 24- to 48-hours of the damage to protect your roof and building from further damage. It is in their financial interest to get your roof repaired ASAP as (depending on your commercial roof insurance policy) they may have to pay more if further damage takes place during the interim.
In most cases, you can begin filing your claim on their website, using an online form. However, you may want to call an insurance agent directly for more personalized assistance and peace of mind.
Request an advance to begin the repairs
Depending on your carrier and your preferred roofing contractor, you may want to request an advance to begin the roof repair or replacement. In some cases, your roofing contractor may feel comfortable commencing the repairs after a review of your policy and a conversation with your  agent. If the roofing contractor works regularly with the carrier, he may feel comfortable getting started without an advance, knowing the insurance claim will proceed quickly. Likewise, certain insurance carriers s prefer to use approved roofing contractors in your area.
Inspection by the insurance claim adjuster
Once the claim is filed, your insurance carrier will send their claims adjuster out to the job site to perform an inspection. Most roofers appreciate being included in this visit because they can discuss their conclusions directly with the insurance claims adjuster, preventing miscommunication or crossed-wires that can lead to delays or money disputes.
Approval for the repair
If all goes well, the inspection is documented correctly, and the adjuster and your roofing contractor are in agreement – you'll receive approval for the repair. Depending on the nature of the damage, this may as simple as a one-time repair, and direct payment, to your contractor. For more extensive repairs or a full commercial roof replacement, your insurance adjuster and roofing contractor may work in phases to ensure the job is completed as directed and with final approval and signoff by the adjuster.
Routine Roof Maintenance Can Reduce Your Insurance Claim Denials
Keep in mind that your roof's overall condition can make or break your claim. All roofs require bi-annual maintenance in the form of inspections, gutter/downspout cleaning, repair, or replacement, the repair or replacement of missing/damaged shingles or metal panels, sealing of penetrations and attic vents, removal of roof algae, etc.
If your roof has been neglected, there is a chance that your commercial roofing insurance claim will be denied, OR that the adjuster will only reimburse a portion of the repair/replacement costs, citing lack of maintenance as a reason why your roof was so badly damaged.
Is your roof due for some routine maintenance to uphold your insurance carrier's policy terms? Do you need support from a licensed roofing contractor as you walk through a commercial roof insurance claim? Contact us here at Pacific Coast Roofing – (510) 912-5454 – and schedule an appointment.