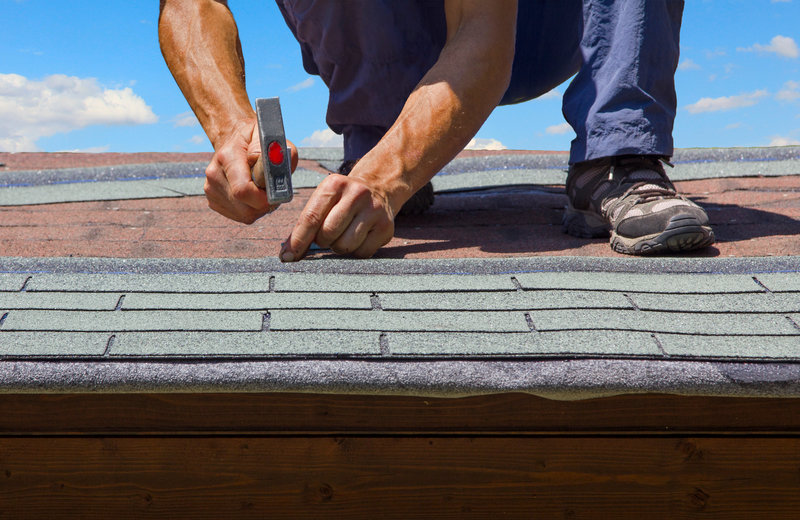 Most homeowners look at an estimate's bottom line, and that is understandable. The problem with choosing the cheapest roof, however, is that you often wind up with the poorest quality materials. So, while you save money at the outset, you wind up spending far more in terms of roof repairs over the lifetime of the roof. Your roof's potential lifetime is also compromised, which means you replace your roof more often. 
All of that can be amended by selecting better shingles for your roof from the outset. In most cases, the difference in spending an extra thousand dollars or so (and sometimes it's only a difference of hundreds), means a more durable, longer-lasting, and attractive roof. 
Is pricing a factor for you? Read The 4 Biggest Pricing Factors in Roofing, which will help you make more educated decisions when reviewing bids from prospective roofing contractors. 
Signs You Need Better Shingles On Your Roof?
To know whether or not your roof needs better shingles, you need to know what you're looking for. Here are some of the signs that your current shingles should be replaced. 
You just bought the house and the roof looks older than your neighbors
Hopefully, your home was inspected by a professional before you signed the final paperwork. Even so, some building inspectors are more thorough than others are. If you just bought a home, and it is 15 years old or more, schedule a professional roof inspection to see where you're at. If your roof looks notably older than your neighbors' roofs, it might be time to replace it. 
You need better shingles if any are missing
Shingles should stay in place, come rain or come shine, but that's not always the case. If your roof has not been maintained on a regular basis, shingles may break, crack, or fly off in storm winds, rain, or hail. Shingles may also be damaged if branches or heavy debris has fallen down on them in the past. Any missing, torn, or cracked shingles should be replaced ASAP. 
There are signs of leak or water damage
The best-case scenario is that your roof leak or water damage can be fixed with a single roof repair. More often than not, however, roof leaks are a sign it is time to replace an outdated roof. The good news is that you will have the opportunity to select better shingles that will last longer the next time around. 
How To Select Better Shingles For Your Roof
The best way to select the best shingles for your roof is to speak with a licensed roofing professional that has a solid reputation in your area. Your roofing contractor can direct you towards the best shingle options in your price range, taking your roof's sun/shade/weather exposure in mind. 
Read Questions to Ask When Choosing Your Roofing Contractor so you know what to look for. 
For example, if your roof gets lots of sun exposure, you may want to select from shingles with reflective properties to minimize solar heat gain. Or, you may love the look of wood shingles, yet their higher-maintenance needs might make them the wrong choice for a Bay Area home where moisture protection is a high priority. 
Examples Of The Most Common Roofing Tiles
The following is a list of some of the most common roofing tiles. Keep it on hand when meeting with roofing professionals to discuss their pros and cons. 
3 Tab Asphalt Shingles 

 

Architectural Shingles 

 

Wood Shingled Roofs 

 

Wood Shake Roofs 

 

Solar Shingles 

 

Slate Tile Roofing Shingles 

 

Composite Plastic Roof Shingles 

 

Tile Roofing Shingles 

 
We're Ready To Upgrade Your Roof
Would you like to meet with a licensed, reputable Bay Area roofing company that establishes long-term relationships with its customers and their roofs? Contact us here at Pacific Coast Roofing Service, (510) 912-5454, to schedule a free, no-obligation consultation and estimate. Our company provides top-notch service from beginning to end with one individual project manager and a capable team ensuring personalized service. Learn what a difference it makes when you choose the best roofing company and select the better shingles for your home's roof.