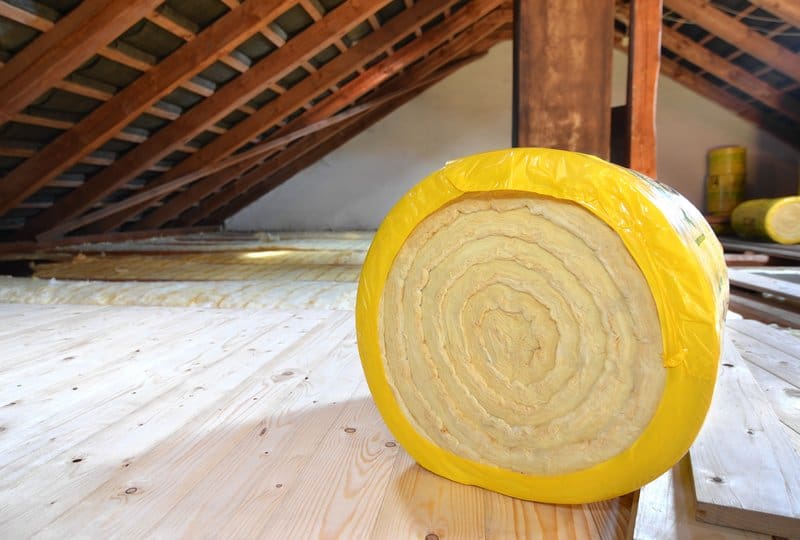 Roofs are not unlike the proverbial chain – only as strong as the weakest link in the structural integrity of your home. So, while licensed roofing contractors do all we can to design and build efficient roof systems, we also advocate taking a more holistic approach to energy efficiency. This means taking several crucial steps to support your new or renovated roof.
Whole-Home Efficiency Requires Several Steps
When you make an effort to address these crucial hubs of whole-home efficiency, you'll notice a difference in terms of:
Interior comfort
Improved indoor air quality
Reduced need for HVAC repairs and maintenance
Lower energy spending
To achieve that, we recommend:
Perform a whole-home energy audit
Newer homes (10-years old or less) were built with notably tighter efficiency standards than homes 15-years old or prior. If you live in an older home, a home energy audit may be just the thing to assess where you're home stands and what – if any – work needs to be done to bring it up to contemporary efficiency standards.
You can start on your own, by performing a Do-It-Yourself (DIY) Home Energy Audit. Otherwise, contact your HVAC contractor, or use Department of Energy's referrals, to schedule a professional energy audit. These audits are typically free or low-cost. Afterward, you'll have a list of recommended upgrades, in order of most-to-least crucial, to get your home in energy shape. You can tackle the recommendations all at once, or schedule them one-by-one as time or budget allows.
Choosing a licensed roofing contractor
Unless your home is brand new, it's a good idea to schedule roof inspections with licensed, experienced roofing contractors. During our roofing inspection, we'll walk the entire roof and inspect each element, from the shingles, tiles or metal to the underlayment, flashing and gutter/downspout system, and so on.
We'll let you know if we see any of the signs indicating the need for roof repair, renovation or replacement – and we'll give you a free, competitive estimate for the work. In addition to learning more about your roof's status, have the opportunity to engage with roofing professionals face-to-face. Obtaining estimates from three or more contractors provides an idea of which one you feel most comfortable working with– whether the roof needs work now, or when you're in the market for repair or replacement in the future.
Sealing air leaks in your home and attic spaces
Sealing air leaks is one of the most effective ways to minimize heating and cooling costs. If leaks are on the bigger side, or are the result of notable structural damage, finding and sealing them also reduces the chances of water leaks and/or moisture damage inside your home.
Air leaks make your home susceptible to heat gain and heat loss at peak hot/cold times of the seasons. So, while energy savings are a bonus, so is the knowledge that sealing air leaks keeps your home more comfortable and means less wear and tear on your HVAC system.
Follow energy.gov's instructions for detecting air leaks to provide a DIY inspection of your home. Most air leaks can be sealed with a basic knowledge of home improvement tools and skills. If you aren't interested in doing the work yourself, a local insulation or HVAC contractor can perform the inspection for you.
Update attic and crawl space insulation
Attic insulation plays a vital role in a whole-home energy-efficiency plan. It's your home's blanket and – in addition to protecting it from heat gain and heat loss, it's also essential for preventing moisture build-up that leads to moisture damage, mold and/or mildew infestations.
Take a peek at your attic insulation:
Does the insulation seem evenly laid or spread out, without any noticeable gaps?
Does it come within an inch or so of the joists?
Does it look like it's in good shape?
Like roofing materials, insulation requirements depend on where your home is located and the local climate. You may find your insulation is old, broken down and/or inadequate for our cooler, moist Bay Area Climate. If that's the case, the cost of updating or replacing your insulation pays for itself in a lifetime of lower energy bills.
Don't forget about ventilation
Finally, ventilation plays a vital role, too. Did you know many homes have worse, more polluted air than their city/urban environments? Attention to air sealing, insulation (which mitigates humidity and excess moisture levels) and ventilation play a role in healthy air quality and energy efficiency. In addition to bringing a fresh air supply into your home, good ventilation allows trapped heat and moisture to escape.
Proper ventilation includes things like:
Natural ventilation through open windows and screen doors on warmer days
Spot ventilation such as your hood vents, bathroom exhaust fans and exhaust fans in the laundry room
Whole-home ventilation systems that provide pressurizing and depressurizing your home
Humidification systems that keep home at recommended humidity levels (between 40% to 50% on average) also improve air quality.
Schedule an HVAC inspection
Heating and cooling account for the lion's share of energy spending in any home. That's why routine HVAC maintenance is so important. Having your system reviewed by a licensed HVAC professional on a bi-annual basis ensures the system is up to date, in good working order and catches any red flags so they can be repaired before they become bigger-ticket repair items.
Your HVAC contractor will also share any observations about the ductwork or system updates/aftermarket additions that would improve its function and efficiency.
As licensed, Bay Area roofing contractors, Pacific Coast Roofing's job is to equip you with the best-quality, energy-efficient roof you can afford. However, we've been in business for nearly 20 years so we network with the most honest and reputable licensed contractors in the area. Contact us to schedule a roof inspection, or to get a referral for a licensed contractor who can help support your household's energy efficiency goals.