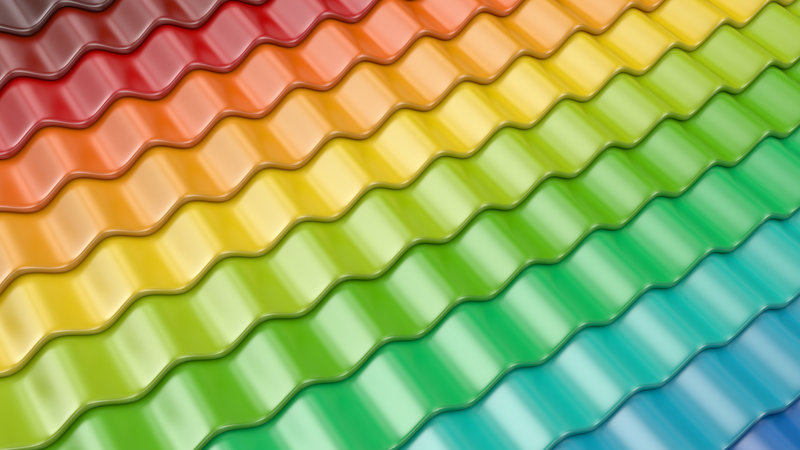 Is it time to replace your roof? That means you'll have new styles and colors to choose from. Roofing innovations allow manufacturers to produce roofing materials in virtually any color imaginable, giving home and business owners the chance to customize the look of their roof. 
That said, you are still welcome to choose more earth-toned or neutral colors if that's your preference. 
Tips For Choosing The Best Roof Color For Your Home Or Business
Here are some of the tips and considerations for choosing a roof color you'll love today, tomorrow, and for decades to come.
Get recommendations from your roofing contractor
If you've done your homework and chosen a licensed, experienced roofing contractor, you're working with someone who has multiple years – perhaps decades – of experience helping their customers select the most appropriate roofing materials for their home, location, style preferences, and budget.  
Haven't met with prospective roofers yet? Read our post Questions to Ask When Choosing Your Roofing Contractor. 
Think in the long-term
Often, home and business owners think about roofing colors that match the building's color scheme. If you feel confident you'll keep those colors the same for the next 25 years – 40 or 50 if you opt for metal roofing materials – that's great. 
If, however, you feel like you'll probably repaint a few times between now and the end of the roof's lifetime, you're better off selecting a more neutral roofing color, and that will look good with whatever palette you'd work with over the next few decades. 
Resale value is another thing to keep in mind. Bright bold colors might look great with your current trim, but they may not be another homeowner's cup of tea, and who wants to replace a roof that's structurally sound?
Consider your building's architecture
Your home's architecture may also lend itself to certain colors or palettes. For example, Spanish and Mediterranean style buildings are famous for red tile roofs (which can be replicated via other materials, including shingles, composite tiles, or metal), ranch-style homes typically look best with brown or earth-colored shades, while Victorian homes look best with traditional gray or black roofs. 
Compare other roofs in your neighborhood and beyond
Start paying attention to roof colors in general, and think about the potential colors you could see your house being painted in the future. Find houses or buildings that you'd use for inspiration for your potential house color(s) and note the colors of their roofs. You may find there is a particular shade that goes well with all of your favorite colors, which makes it a good bet for your roof. 
Do you get ample sun exposure?
Roofs are notorious for absorbing sunlight, which leads to solar heat gain. While reflective coatings guard against this, it's still true that darker colors absorb more sun than lighter colors. If your Bay Area home or business is fortunate enough to get ample sun exposure, you'll probably want to select roofing materials in a lighter shade. 
NOTE: The other side of that equation is a home/roof that lives in the shade. If that's the case, speak with your roofer about algae-resistant roofing materials that prevent algae and moss growth.  
Are you limited by HOA or business park CC&Rs?
Many neighborhoods and business parks have strict guidelines around colors that are and are not allowed. Make sure you're well-versed in the HOAs Covenants, Codes, and Restrictions for your neighborhood. We recommend going a step further and contacting the board or the HOA manager. Your contractor can provide a sample for their review and written approval if necessary. 
The last thing is to be cited by your HOA for your roof, which would require an entire replacement! 
What color(s) are your neighbors' roofs?
The first priority is selecting a roof that you like and that complements your building and its landscaping. The next best thing is to choose a roof that blends well with the rest of the neighborhood. See if there's a general color theme, or if you notice a certain trend and hopefully you can find a color you like within that spectrum.
When You're For Your New Roof…
The roofing team at Pacific Coast Roofing Service has decades of roofing experience that we use to help customers choose the best materials and colors for their roofs. Contact us to schedule a free consultation and competitively priced estimate.