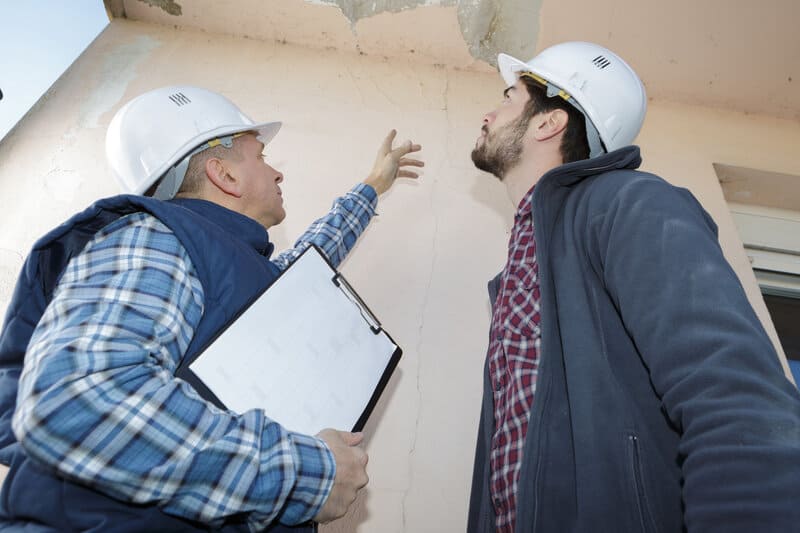 Scheduling a professional roof inspection and annual maintenance is the best way to save money on future repairs and extend your roof's longevity. The National Roofing Contractors Association recommends inspecting your roof two times a year.  
While one of these inspections can be done on your own, looking out for fallen debris and cleaning out the gutters, one of them should be performed by a licensed roofing contractor. 
7 Reasons to Prioritize a Professional Roof Inspection
Here are seven reasons you should prioritize a professional roof inspection annually or every other year. 
Identify immediate roof issues
When we inspect your roof, we walk every inch of it, looking for issues that lead to future repairs. This includes missing shingles or broken tiles, improper nail penetrations, worn drip edges or gutters, and other red flags indicating potential roof issues. 
As with anything else in life, the sooner we identify and repair any existing, more minor issues, the cheaper and less involved that repair is. Conversely, waiting too long means more damage and higher repair costs down the road. 
Remove debris, algae, or moss 
If you live in a multi-story home or your roofs are steeply sloped, it's difficult at best and unsafe at worst to perform a complete, DIY roof inspection. This means things like branches or accumulated debris or the presence of algae and moss (common in our wetter, Bay Area climate) can go unnoticed. Unfortunately, over time, issues like these lead to the deterioration of roofing materials that cause leaks and moisture damage in your home. 
Catch leaks before they do more damage with a roof inspection
By the time most homeowners determine there is a leak, costly damage is already done. Now, instead of a simple roof repair, you may be facing repair costs for the roof and any interior structural and aesthetic damage that occurred as the result of the leak. That damage is further compounded if the leak is historical and led to mold and mildew damage.  
Keep drainage systems functioning at full capacity
A roof system has multiple components, several of which relate to proper water runoff and drainage. If your drip edges, gutters, or downspouts are not installed correctly or functioning as designed, roof performance is compromised. 
We'll inspect the roof's drainage systems and repair or replace anything that isn't working as it should be. The result is a gutter and downspout system that is designed and installed correctly, has no signs of corrosion, cracks, or holes, and prevents stagnant water from accumulating and causing damage during and between storms. 
Save money on lifetime repair costs
In the roofing industry, we spend time helping homeowners understand the difference between first-time and lifetime costs. Your minimal investment in regular roof inspections and routine maintenance reap exponential benefits in terms of the lifetime repair and replacement costs associated with your roof. 
The average cost of minor, routine roof repairs is between $150 and $400. The average price of a more significant repair is $900 or more. Keeping up on regular roof maintenance and repairing small items as they arise is the best way to save money and avoid steep charges resulting from more significant roof damage. 
Extend the lifetime of your roof
The longer we can keep your roof in good shape, the fewer times you'll need to replace it. This is an automatic savings of thousands or tens of thousands of dollars over the years you spend in your home.  
Loyal relationships last to more significant savings
One of the benefits of a proper roof inspection is developing a long-term, loyal relationship with a local roofing contractor. That relationship can lead to better deals and savings when you need work. Some of our long-term customers benefit from "friends and family" discounts and have better opportunities to learn about our seasonal specials and savings on roofing materials.  
Some roofing companies offer membership programs to ensure annual roof inspections and maintenance are scheduled each year. With these low-cost, pre-paid programs, clients benefit from discounts on roof repairs, parts, roof replacements, or roofing extensions to your home or porch. 
Ready For A Roof Inspection?
Is your roof overdue for a proper inspection from a licensed roofing contractor? Schedule your roof inspection with Pacific Coast Roofing Service. We're a licensed Bay Area roofing contractor who can provide in-house financing on some jobs and accept all major credit cards.