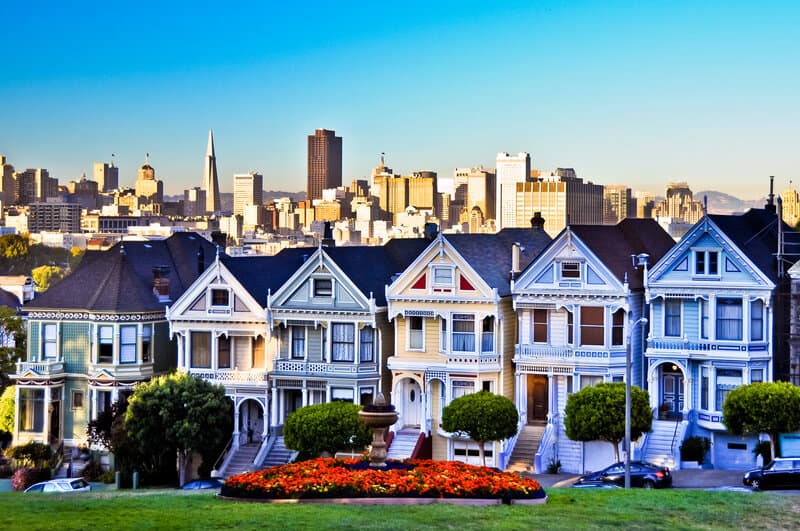 Your beautiful bay area home is in need of a new roof, but how do you go about that without sacrificing its beautiful, architectural design? The good news for you is that innovative roofing materials make it possible to re-roof an 18th or 19th century home without taking away from its place in history.
Water intrusion, moisture control, existing mold/mildew issues and rot are all serious and common problems found when we begin inspecting historic roofs. Time is of the essence to make sure we can preserve as much original material as we can while protecting the rest under a new – perfectly selected – roof.
3 Tips To Select Roofing Materials For Historical Homes
Here are three tips to guide your selection process as you select roofing materials that protect your home, improve energy efficiency, and still support the historical value of your home's original design and aesthetic.
Choose a roofing contractor with historical home experience
Replacing any elements of a historic home is a labor of love, above and beyond the black-and-white construction process. Homes built in the 19th and 20th centuries were constructed differently from 20th and 21st century homes. You want to preserve what can remain, while replacing any failing or rotted elements with great care – and with materials that reflect the home's original design.
To honor the history and the need for a functional and attractive roof, you need a roofer who has experience with replacing a historical roof. We recommend visiting our page, Questions to Ask When Choosing Your Roofing Contractor. Add questions of your own the pertain to your situation, such as:
How many historic home roofs have you replaced?

 

Do you have before/after pictures of recent historic home roofing projects?

 

Can you provide recent referrals so I can speak to previous clients?

 

What recommendations do you have for replacing or repairing our roof?

 
Make sure you connect with at least three to five different roofers and then select one that has experience repairing and replacing historic roofs and that you feel you can trust.
Check in with your HOA or local historical societies
An experienced roofing contractor is your greatest ally, but you can certainly seek information from those who have experience with historical homes. If your home is part of an HOA or similar community, revisit the CC&Rs or connect with the HOA board. You may find there are already specific documents with rules or strong recommendations about which materials are allowed and which aren't, which ones do the best job of honoring a particular period in time or architectural style, and so on.
Resources about historical architecture in the Bay Area include:
The individuals who work for these institutions are passionate about preserving Bay Area history and architecture. If they don't have specific answers about your roofing materials questions, they'll be able to refer you to experts who can.
Shingles, tile, or slate (or replicas…)
If your home was built in the 1800s or the first half of the 1900s, the odds are roofing materials were made from wood shingles or clay tiles. While these materials are still available to you, you may find it makes more sense to use contemporary versions engineered to look like wood shingles or clay tiles. Modern innovations in roofing materials give us access to manufactured products that replicate a particular look but have better energy efficiency and longevity – while also requiring less maintenance.
We can always replace wood shingles with wood shingles, but they are not fire-resistant and have greater maintenance needs. Instead, compare those materials with metal or other rubber options that look like wood or tile but have fire resistance on their side.
To start getting an idea of your options, take a look at our posts:
The Pacific Coast Roofing team is here to guide your historic roof material selection. Our family-owned business has spent the past 20 years inspecting, assessing, repairing, renovating, and replacing Bay Area roofs – including some of the most beautiful historical testaments to the past.
Contact us to schedule a free, no-obligation consultation. (510) 912-5454. We're happy to answer all of your questions, show examples of projects similar to yours, or provide you with recent referrals, so you get an objective opinion on who we are, how we operate, and the quality of our craftsmanship.