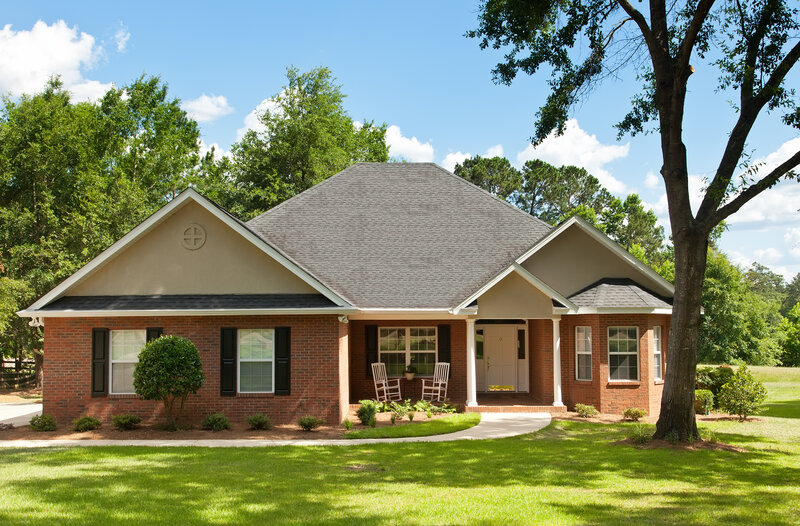 Earthquakes have historically been California's Achilles heel, but now fires have entered the mix. As we head into the dry summer and fall seasons, we wanted to provide instructions on how to prepare your roof for fire season and other natural disasters. 
We've witnessed firsthand how a proactive roof care and maintenance approach goes a long way to protecting your roof and your home from fires, big storms, and anything else Mother Nature attempts to send our way. 
5 Tips To Protect Your Home From Natural Disasters
The combination of the right roofing materials selection, quality installation, timely repairs, and routine maintenance are all part of the proactive steps required to protect your home and your roof. 
Here are 5 steps you should take to prepare for fire and other natural disasters:
Develop a relationship with a local, licensed roofing contractor
If you haven't already, now is the time to establish a relationship with a local, licensed roofing contractor. Contact a few different companies and schedule a free roofing consultation. In addition to providing valuable information about the roof's current status, you'll gain a sense of who is who to ensure you hire someone you can trust. 
Use our post, Questions to Ask When Choosing Your Roof Contractor, to guide your decision making process.
Schedule annual roof inspections and maintenance
Annual roof inspections are considered part of the routine roof maintenance checklist. If you are the second owner of a home, or it has been a while since a professional roofer has repaired, replaced, or inspected your roof, time is of the essence. 
We'll evaluate all of your roofing systems to make sure they're up to par. This includes: 
The shingles or tiles

 

Gutters, downspouts, and any other parts associated with your roofs drainage system

 

Mounted equipment on the roof, as well as the chimney, ensuring they are properly secured and that the penetrations are sealed to 

prevent leaks

 

Flashings and 

drip edges

, to ensure they are properly installed, attached, sealed, and in good shape

 
You should correct any weak spots as soon as possible to make your roof less vulnerable to fire damage, excessive rain, and winds, or other disasters. 
Please Note: Your roof's warranty and insurance company's willingness to cover a repair or replacement claim is dependent on your adherence to the manufacturer's maintenance and upkeep recommendations. Failure to work with a licensed roofing contractor can seriously jeopardize your insurance or warranty coverage. 
Clear debris from around and off your roofs (is it time to schedule an arborist?)
Fires move swiftly. However, as many of the previous years' fire victims know, you don't have to be in the fire's path. Many of the homes that have been lost in recent firestorms are the result of hot embers that float on the updrafts and land in treetops and rooftops. 
Fire experts recommend having tree branches cut from at least 10 feet from your chimney. You should also routinely inspect your roof, removing any dead branches or dry debris. All of the tree limbs surrounding your home should be cut up to six feet from the ground to keep them less vulnerable to traveling flames.
Keep your gutters clean
Similarly, the gutters become a catchall for leaves, twigs, and other dry debris prior to the rainy season. While clean gutters are always a part of a healthy roofing system, they also minimize the chances of errant embers or sparks catching on fire. 
While we are happy to clean your gutters for you, this is also a potential DIY chore if you live in a single-story home. Gutters should be cleaned out at least twice a year to be on the safe side.
Replace your roof with fire retardant materials
The more fire retardant your roof is, the more protected you are from fire. If your roof is due for a replacement soon, speak to your roofing contractor about fire-retardant materials. Examples include: 
Fiberglass asphalt shingles

 

Clay tiles

 

Slate tiles

 

Metal roofs

 

Pressure-treated

 wood shingles

 
Homes with traditional wood shingles that aren't pressure treated with fire retardant materials, or standard asphalt shingles, have a higher fire risk.  
Finally, make sure your roofing records, including insurance and warranty information is organized in the same place. If your roof does experience damage or require replacement from a natural disaster, this information – including documented repairs, maintenance, and inspection records – is essential to move your insurance claim forward as quickly as possible.
You Can Put Your Trust In Us
Are you interested in creating a loyal partnership with a Bay Area roofer with years of experience? Get in touch with us here at Pacific Coast Roofing. We'll do all we can to prepare your roof for fire season and other potential natural disasters. Give us a call at (510) 912-5454) to schedule your roof inspection.