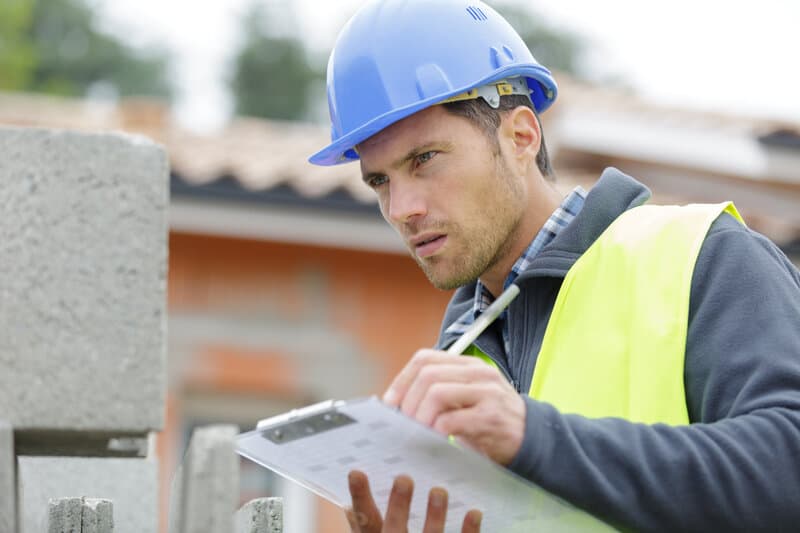 There will always be discrepancies between roofing quotes because every company handles things differently. However, receiving a stack of varying roof repair or replacement estimates can be confusing for the consumer. 
How do you know which one to choose?
6 Tips To Get Roofing Quotes You Can Trust
Here are tips on how to get accurate roofing estimates for a roof repair or replacement.
Schedule inspections with at least three to five licensed roofing contractors
The first step is to schedule roof inspections with at least three to five licensed roofers. This gives them a wealth of information on the status of the current roof, whether it's a partial or complete roof replacement, and to make recommendations that might optimize the new roof's performance and natural disaster resistance. If you don't like what you see or feel during that initial inspection, go with your instincts. 
You should only hire a roofing contractor you trust
Read Questions to Ask When Choosing Your Roofing Contractor for detailed information on what to look for in a roofing professional. Just like when comparing estimates (see next) you should ask each contractor the same series of questions to compare their answers. If you don't ask the same questions, the contractors don't have the same opportunity to share what they know or their recommendations.
Review the roofing quotes (apples to apples)
After the roofers examine the existing look and speak to you about any additional features, protective measures, etc. they recommend, they'll provide you with estimates. These estimates should provide a detailed, price-specific breakdown of their charges so you can compare "apples to apples" between different bids.
Charges should be broken up with individual pricing for specific materials and labor charges, so there is no mystery. If one seems less clear than another, contact the roofer and ask for specific information so that estimate comparisons are fair and equitable across the contractor spectrum.
Ask each one about their warranty 
Warranties may vary, so a company that charges more for their work but offers a longer or more impressive warranty might be worth the extra investment.
Be prepared with your own "roof wish list"
Are there things you wish were different about your roof? If so, now's the time to ask so you can get accurate pricing estimates. For example:
Are you interested in learning more about roof

materials that perform better

in storm and fire conditions?

Are you happy with how water drains off the roof and away from the home during a storm? If not, speak to roofers about a new gutter and downspout design.

Do you have

a historic home

that has inaccurate roofing representation? You may want to consider contemporary roofing materials that match the home's architectural design – and that may cost more.

Is your attic well-ventilated? If your home is 15 years old or more, consider including additional ventilation to improve whole-home efficiency, comfort, moisture control, and indoor air quality.

Do you have a flat roof and want to see what it would cost to do something different and with a better draining slope? Now's the time to look into that.

Would you like to learn more about changing

the color of the roof

to match recent exterior paint upgrades?
The more you ask about roofing options or recommendations, the more we can inform you about options and pricing. You should only have to replace a roof every 15 to 25 years (asphalt shingles) or more, so you want it to be done right this time.
Materials selections make a huge difference
The materials selections are one of the biggest factors in roofing estimates. For example, asphalt shingles are the most affordable option, while high-quality metal or slate roofs cost far more. That said, metal and slate roofs have lifespans of three to four times (or more) longer than asphalt shingles. They also fare better under fire or storm conditions, which provide a lifetime of reduced maintenance and repair costs. 
Also worth mentioning, homeowner's insurance premiums vary depending on the materials you select. So in most cases, the more you invest in a roof at the outset, the more you may save over the course of its life. Your estimates should include pricing for the same materials options. 
If one estimate seems notably higher than another, look at the itemized prices to see where there is the most variance. It might be that a roofer only uses a higher-quality product line because they want their work to stand up to the test of weather and time and aren't interested in litigation down the road. 
How well are they compensating their laborers?
Do you see a sharp difference in labor costs? Those higher labor costs most likely reflect a roofing company that has a company-minded culture and takes good care of its laborers. Our roofing laborers are incredibly hard workers, performing their jobs day in and day out in extreme conditions, almost regardless of weather and heat conditions. 
The Bay Area is an expensive place to live, so we ensure our employees are paid higher than most, with excellent benefits. Hopefully, you feel that well-paid work is worth investing in. 
Pacific Coast Roofing Provides Services Worth Investing In
After serving the Bay Area for more than 20 years, we 100% believe that you get what you pay for. While you don't necessarily need to choose the highest bid, we absolutely recommend choosing a bid that you know includes the highest-quality materials, labor, and craftsmanship. The structural integrity of your home depends on it.
Schedule a free estimate appointment with Pacific Coast Roofing today.